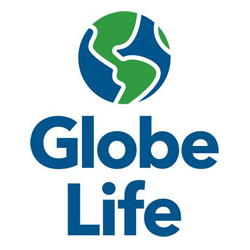 Globe Call Center Sales Outbound Specialist
Sorry, this job has expired.
Mckinney, TX
Globe Life's corporate office has a new department and is hiring for Outbound Sales Specialist.

Base pay is a minimum of $14 plus commission-earning incentives!

As an Outbound Call Center Sales Specialist, you will be conducting outbound calls and receiving inbound calls and determining the proper action with each.

On a day-to-day basis, you will record information, and maintain the procedures and policies of this department. To be successful in this role, you must provide excellent customer service, welcome new clients to the Globe Life Family, and assist policyholders as needed. You will need to be a performance-driven person skilled at interacting with the public by phone.

Some of our employee benefits include:
• Offices are closed on Thanksgiving and Christmas
• Future work from home opportunities

• High school diploma or equivalent.
• Some college preferred.

• At least 1 year of customer service experience in a professional environment.
• At least 1 year of office experience is preferred. Telecommunications experience is a plus.

• A license in Life, Accident and Health Insurance is preferred, not required.
• Life and Health insurance background and knowledge of insurance operations is desired.
• Customer service background and good phone skills.
• Must be proficient with a computer.

• Make outbound calls to newly issued business to welcome them to the Globe Life Family and to ensure their policy(s) are accurate and assist with any additional information pertaining to their new policy.
• Maneuver within our CRM while speaking with recently approved customers to collect the first premium to activate their Life Insurance policy.
• Make outbound calls to internet generated leads to warm up potential customers for our Sales Team.
• Be able to explain policy benefits.
• Complete necessary paperwork when needed.
• Assist with correspondence and error corrections for policy service.
• Execute special projects that encompass making numerous outbound calls for special projects/campaigns for our sister companies, including American Income Life & Liberty National Life and recording activities requested by/from customers.

• Excellent communication, both written and oral, and organization skills.
• Excellent alpha and number recognition skills.
• Strong decision making skills with the ability to analyze situations and make logical conclusions.
• Demonstrated mathematical abilities.
• Ability to maintain confidentiality.
• Ability to work under pressure and handle high stress situations calmly and with tact and professionalism.
• Ability to multifunction from many different sources.
• Ability to make accurate choices.
• Must be comfortable collecting payments via Credit Card and Bank Draft payment options from our customers.
• Must be customer friendly.

**Eligible for shift-bid at 6 months of employment

Schedule A:
8:00am - 5:00pm Monday - Friday

Schedule B:
12:00pm – 8:00pm Monday – Thursday &
8:00am – 4:00pm Saturday

Schedule C:
12:00pm – 8:00pm Tuesday – Friday &
8:00am – 4:00pm Saturday

At Globe Life, we really do value our employees and it shows! We make sure you have your own dedicated personal work space and we don't make overtime mandatory-that is truly optional scheduling.

Employees at Globe Life are dedicated to their work and we are dedicated to our employees and want to give you peace of mind for your future retirement. After 5 years of working together and being vested, Globe Life provides a company-funded pension plan for employees.

On a day to day basis, you will enjoy a company culture that embraces individuality, celebrates our successes, offers an attractive employee benefits package, and fosters personal development and seeks to promote internal talent.

We are an Equal Opportunity Employer.
13056