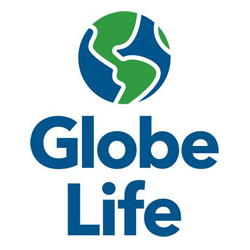 Licensed Insurance Sales Agent
Mckinney, TX
We are following the social distancing guidelines for COVID-19. All interviews and training have transitioned to a virtual platform. There are continuing opportunities for team members to work remote as we look to maintain safe and healthy work environments.
Globe Life corporate office is actively interviewing Licensed Insurance Sales Agents that excel at developing existing clients for our Add-on Sales Agent role. Paid training at $14/hr then in production average bi-weekly bonuses range from $500–$600.
There will be no knocking on doors and no holding appointments in the home in this position. We offer paid training and competitive pay, plus incentive pay to make sure you receive the rewards for your efforts.
As the Add-On Inside Sales Agent you will contact existing customers with policies that are eligible for additional coverage. You will receive inbound calls, reach customers with outbound calls, and determine the proper action with each call. You'll record information and maintain the procedures and policies of the department while providing excellent customer service and assisting policyholders and/or interested third parties as needed.
Essential Job Duties
• Maneuver within the eService (a web-based system) and make proper assessments on decisions from current customers.
• Make outbound calls to customers that are eligible for additional coverage.
• Receive inbound calls from current customers about adding on additional coverage.
• Be able to explain policy benefits.
• Complete necessary paperwork when needed.
• Assist with correspondence and error corrections for policy service.
If you want to work in a fun, winning environment, then apply today!
Education requirements
• High school diploma or equivalent
Experience requirements
• At least 1 year of customer service or 1 year of a professional environment in a customer service related position
• At least 1 year of office experience preferred. Telecommunications experience is a plus.
Qualifications
• State of Texas General Life, Accident, and Health Insurance License is preferred, but not required. We will assist you with the licensing!
• Must obtain the required state licenses within the time period designated by the department/company.
• Proficient with technology with an emphasis in Microsoft Excel, Outlook, and Adobe.
Skills
• Customer service background and good phone skills
• Excellent written and oral communication skills
• Excellent organizational skills
• Excellent alpha and number recognition skills
• Strong decision-making skills with the ability to analyze situations and make logical conclusions
• Ability to maintain confidentiality
• Ability to work under pressure and handle high stress situations calmly and with tact and professionalism
• Ability to multi-function from many different sources
• Ability to make accurate choices
• Ability to be a good time manager
• Demonstrated mathematical abilities
Work schedule
• Monday-Friday, 8am-5pm (overtime as needed)
About us
At Globe Life, we really do value our employees and it shows! We make sure you have your own dedicated personal work space and we don't make overtime mandatory-that is truly optional scheduling.
Employees at Globe Life are dedicated to their work and we are dedicated to our employees and want to give you peace of mind for your future retirement. After 5 years of working together and being vested, Globe Life provides a company-funded pension plan for employees.
On a day-to-day basis, you will enjoy a company culture that embraces individuality, celebrates our successes, offers an attractive employee benefits package, and fosters personal development and seeks to promote internal talent.
Globe Life is an Equal Opportunity Employer.
By submitting this form you agree to receive email and text message communications from Globe Life and its recruiting agents regarding recruitment events and the advancement of your application for employment with Globe Life.
58518098