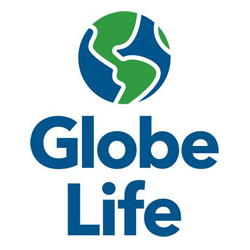 Inside Sales Agent
Sorry, this job has expired.
Mckinney, TX
Globe Life corporate office is now hiring Inside Sales Agents. Compensation is Base of $17 / hr plus Commission plus Bonuses!

As the Call Center Sales Agent you are responsible for receiving and making calls with the intent of promoting and selling Globe Life Insurance products to new and existing customers. You will provide consultative sales support to match new and existing customers to the products that best meets their needs. We offer paid training, a competitive pay, plus incentive pay to make sure you receive the rewards for your efforts.

Receive a $300 bonus at 6 months of being employed with us and an additional $200 after a year! If you want to work in a fun, winning environment, then apply today!

• High school diploma or equivalent
• 2 years of sales experience is preferred. Experience in an Inbound/Outbound Call Center is a plus.
• State of Texas General Life, Accident, and Health Insurance License is preferred, but not required. We will assist you with the licensing!
• Must obtain the required state licenses within the time period designated by the department/company.
• Proficient with technology with emphasis in Microsoft Excel, Outlook and Adobe.
• Sell insurance products to new and existing customers.
• Track sales results.
• Report results and trends.
• Participate in extensive product training to learn policy terms and underwriting guidelines.
• Handle inbound calls and make follow-up calls.
• Build and maintain customer relationships.
• Remain responsible for Continuing Education.
• Close business and generate revenue for the company.
• Close new accounts by interacting with customers primarily via telephone or email.
• Provide exceptional customer service and form strong client relationships.
• Responsible for daily outbound calls to clients and prospective clients.
• Excellent written and verbal communication skills with ability to speak clearly and excellent phone voice.
• Self-motivated team player, goal-oriented, and driven to succeed.
• Be confident, passionate, and patient.
• Organizational skills with the ability to multitask by talking, using technology and listening.
• Must be a sales-driven person skilled at interacting with the public by phone.

• Week 1: Monday-Friday, 11:30am-8pm
• Week 2: Monday-Friday, 11:30am-8pm and Saturday 8:30am-5pm w/1 weekday off
• Rotating Saturdays are required.

About us:
At Globe Life, we really do value our employees and it shows! We make sure you have your own dedicated personal work space and we don't make overtime mandatory-that is truly optional scheduling.

Employees at Globe Life are dedicated to their work and we are dedicated to our employees and want to give you peace of mind for your future retirement. After 5 years of working together and being vested, Globe Life provides a company-funded pension plan for employees.

On a day to day basis, you will enjoy a company culture that embraces individuality, celebrates our successes, offers an attractive employee benefits package, and fosters personal development and seeks to promote internal talent.

Globe Life is an Equal Opportunity Employer.

13058