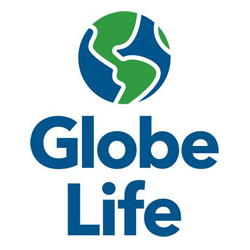 Health Customer Service Advocate
Mckinney, TX
Globe Life is now hiring Client Advocates for the Health Insurance business lines. The Health Customer Service Advocate's (CSA) role is to provide superior customer service by ensuring all inquiries and issues are handled promptly and professionally through the use of multiple systems.

Monday to Friday schedules, no weekend phone schedules.

Through training, you will focus on first contact resolution and high customer satisfaction while maintaining adherence to defined operational standards set for CSA's (i.e. attendance, utilization, call quality, etc..). As a Health Customer Service Advocate, you will act on behalf of Globe Life Inc as First tier support for all customer inquiries and will be required to effectively communicate and resolve each related issue. This position is also required to assist with important department and company initiatives, on an as needed basis.

Some of our benefits include:
• A company-funded pension plan
• Paid vacation
• Paid personal time
• Healthcare, Vision, Dental
• Site closed-Thanksgiving and Christmas

• A high school diploma or equivalent.
• 1 year customer service experience in a similar role. (Preferred)
• Must have remain in current role for at least 9 months
• Basic knowledge of Medical Insurance

• Microsoft Office user knowledge and typing skills.
• Proficient use of the computer with an emphasis in basic Microsoft Excel.
• Have some knowledge of medical terminology and spelling.
• Be customer-friendly.
• Have a desire to learn and increase marketability.
• Provide exceptional service by ensuring all inquiries and issues are handled promptly and professionally through the use of multiple systems.
• Focus on first contact resolution and high customer satisfaction while maintaining adherence to defined operational standards (KPI) set for CSR's (i.e. attendance, utilization, call quality, etc..).
• Act on behalf of Globe Life and Accident Insurance and its affiliates as First tier support for all customer inquiries.
• Ensure customer needs are met on every interaction (phone, email, written correspondence, etc.)
• Assist with daily call volume (service level takes priority)
• Provide accurate resolutions to customer inquiries in a professional and courteous manner
• All other duties as assigned
• Excellent verbal & written communication skills
• Excellent listening skills and the ability to ask probing questions, understand concerns, and overcome objections
• Proficient in Microsoft Office Suite, specifically Word, Excel, Outlook, and general working knowledge of Internet for business use. Ability to learn new computer systems.
• Knowledge of customer service principles and practices
• Teamwork – Commitment to the successful achievement of team and organizational goals through a desire to participate with and help other members of the team.
• Customer Service Focus – Demonstrate a focus on listening to and understanding client/customer needs and then delighting the client/customer by exceeding service and quality expectations.
• Must possess and professional and friendly attitude and be able to quickly develop a rapport with customers
• Type 25-30 wpm
• Schedule Flexibility
• Detailed oriented
• Ability to professionally handle and resolve escalated issues
Full time schedule.
Ability to work Weekends (if/when required) Frequency - Rare.

Physical/Other Requirements:

Heavy computer and phone usage. Sitting 90% of the work day. Willingness to work shift work and overtime is required.

About us:
At Globe Life, we really do value our employees and it shows! We make sure you have your own dedicated personal work space and we don't make overtime mandatory-that is truly optional scheduling.

Employees at Globe Life are dedicated to their work and we are dedicated to our employees and want to give you peace of mind for your future retirement. After 5 years of working together and being vested, Globe Life provides a company funded pension plan for employees. On a day to day basis, you will enjoy a company culture that embraces individuality, celebrates our successes, offers an attractive employee benefits package, and fosters personal development and seeks to promote internal talent.

We are an Equal Opportunity Employer.
15493