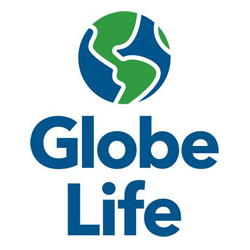 Data Entry Operator
Sorry, this job has expired.
Mckinney, TX
Globe Life is now hiring a Data Entry Operator for our corporate office! To be considered you must be able to type 40-50 WPM/10,000 key strokes per hour. 

As a Data Entry Operator you will be responsible for:
• Receiving all claims documents and entering the data into the on-line claims systems on the PC.
• Notifying the Policy Benefits Department when the system doesn't accept claims automatically by ordering a status sheet or tagging the claims with a reject form.
• Maintaining a daily count of all claims processed.

At Globe Life, we really do value our employees and it shows! Employees at Globe Life are dedicated to their work and we are dedicated to our employees and want to give you peace of mind for your future retirement. After 5 years of working together, Globe Life provides a company-funded pension plan for employees.

On a day-to-day basis, you will enjoy a company culture that embraces individuality, celebrates our successes, offers an attractive employee benefits package, and fosters personal development and seeks to promote internal talent.

• High school diploma or equivalent

• 2 years minimum office experience, preferably accounting experience.
• Experience with accounting basics and database management is very helpful.
• Insurance background, especially Agent Licensing, is desirable.

• Versed in use of Microsoft Word, Excel, Access, Outlook, SharePoint, PowerPoint or comparable software applications.
• Must have a history of good and predictable attendance.

• Must have excellent alpha and number recognition skills.
• Must be able to work quickly and accurately.

We are an Equal Opportunity Employer.
15468