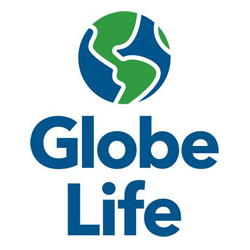 Bilingual Customer Service Representative
Waco, TX
Vision Insurance, Telecommuting, Paid vacation, Paid personal time, Paid holidays, Life Insurance, Health Insurance, Disability Insurance, Dental Insurance, 401K / Retirement plan
We are following the social distancing guidelines for COVID-19! All interviews and training have transitioned to a virtual platform.

We are now hiring (Spanish = English) Bilingual Customer Service Representatives for the Waco, TX American Income Life business line of Globe Life. $13.70 +$1 for bilingual once out of training.



At Globe Life, we really do value our employees and it shows! Employees at Globe Life are dedicated to their work and we are dedicated to our employees and want to give you peace of mind for your future retirement. After 5 years of working together, Globe Life provides a company funded pension plan for employees. On a day to day basis, you will enjoy a company culture that embraces individuality, celebrates our successes, offers an attractive employee benefits package, and fosters personal development and seeks to promote internal talent.

After you apply, we schedule an interview. Some of our conversation will be about the different types of customer service roles available at Globe Life. Each customer service representative is dedicated to one focus area of our business, so you won't be bounced from one department to another. You will be given training, coaching, and all the tools to support your success in providing stellar service by knowing the answers and fixing problems for the people you interact with in your work day.

As a customer service representative, you may choose to be on the team that handles information gathering (namely the data input that supports our underwriting department). Or maybe you like to find answers to questions and build a rapport with the customer by explaining details of a policy to them. You could also field calls, emails, providing prompt and professional support to our customer base. All of the customer service focuses have a common goal of high customer satisfaction by providing top notch service and support.

On a day to day basis you will:
• Assist with daily call volume. Some of the customer service representatives will return calls or contact clients regarding their policies.
• Provide accurate answers or next steps to customer inquiries in a professional and courteous manner.
• Document or verify information into the contact system.
• Ensure customer needs are met on every interaction (phone, email, written correspondence, etc.).
• Reinforce the benefits of Globe Life policies when appropriate while interacting with clients.
• Solve issues with tact, compassion, and a positive attitude should a client be experiencing a life event.
• Professionally handle and resolve escalated issues.
• Meet quality assurance requirements and other key performance (KPI) metrics.

Some of our benefits include:
• A company-funded pension plan
• Paid vacation
• Paid personal time

• High school diploma or equivalent.
• Some college preferred.
• Previous experience in a customer service role.
• At least one year of office experience preferred.
• Telecommunications experience a plus.
• Life and Health insurance background and knowledge of insurance operations desired.

• Ask probing questions, understand concerns, and overcome objections.
• Learn new computer systems.
• Understand customer service principles and practices.
• Possess a professional and friendly attitude and be able to quickly develop a rapport with customers.
• Type 25-30 wpm.

We are an Equal Opportunity Employer.

19383