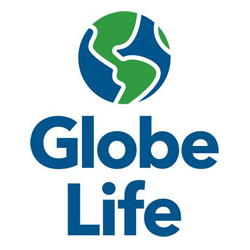 Agent Scheduler
Sorry, this job has expired.
Plano, TX
We are following the social distancing guidelines for COVID-19! All interviews and training have transitioned to a virtual platform. There are continuing opportunities for team members to work remote as we look to maintain safe and healthy work environments. And we are looking forward to our new Headquarters office in Plano, TX site to open in the near future!

We are now hiring Agent Schedulers to work full time in our corporate office. Agent Schedulers are call center recruiters working on high volume sourcing to schedule initial meetings between Licensed Health Agents and Field Offices.

In this position, you will be responsible for making and receiving calls with the intent of scheduling candidates for interviews or meetings with a local hiring office. The successful candidate will need to be a performance driven person skilled at interacting with the public by phone, text and email. We offer paid training, competitive pay, plus incentive pay to make sure you receive rewards for your efforts.

Some of our benefits include:
• A company-funded pension plan
• Paid vacation
• Paid personal time
• Health, Dental, Vision, Life Insurance
• 401(k)

• A high school diploma or equivalent.
• Previous experience in a customer service role.
• Must have Microsoft Office user knowledge and typing skills.
Typical Day: In this position you will be reaching out to potential candidates from provided leads for current open positions. There may be times when you will need to email a confirmation or other information, templates are already made, for contacting interested applicants. Once out of training this position will make 20 – 30 dials per hour.
To be successful in this role, you must be able to:
• Ability to work in a call center environment
• Ability to read and speak clearly/professional
• Proficient with technology and ability to learn/adapt to dialing programs
• Self-motivated team player, goal oriented and driven to succeed
• Confident and passionate about making a difference
• Ability to multitask by using technology while listening
• Dependable work ethic
Available Schedule:

9:30am-7:30pm- ½ hour lunch

Open to working on Saturday as needed/Flexible to work 1 or 2 Saturdays per month (8:00am-12:00pm)

At Globe Life, we really do value our employees and it shows!

Employees at Globe Life are dedicated to their work and we are dedicated to our employees and want to give you peace of mind for your future retirement. After 5 years of working together and being vested, Globe Life provides a company-funded pension plan for employees.

On a day to day basis, you will enjoy a company culture that embraces individuality, celebrates our successes, offers an attractive employee benefits package, and fosters personal development and seeks to promote internal talent.

We are an Equal Opportunity Employer.

17151