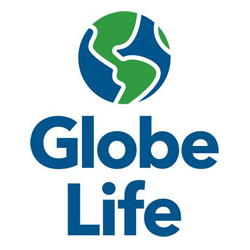 Globe Life Insurance
Telephone Verification Operator - Various Shifts
Sorry, this job has expired.
Waco, TX
Paid holidays, Paid vacation, 401K / Retirement plan, Disability Insurance, Vision Insurance, Dental Insurance, Life Insurance, Health Insurance
We are following the social distancing guidelines for Covid-19! All interviews and training have transitioned to a virtual platform.
We are now hiring Various Shifts for Full Time Schedules for Telephone Verification Operators to support our American Income Life business line in Customer Service. You will have paid training starting at $13.84/hr. Once in production, first year earning potential when on target ranges between $14 – $16/hr.
As a Telephone Verification Representative, you are responsible for verifying life and health insurance applications directly with potential customers, which is a vital part of our company's New Business and Underwriting process. The information you verify and gather directly relates to determining whether the company will decline or issue a policy.
You can also expect to
• Handle inbound and outbound telephone calls with potential customers.
• Accurately document the information on the appropriate database.
You must have a positive, helpful attitude with customers to quickly gather information and record it. There is no cold calling and no phone sales. We offer a friendly, casual work environment and an excellent earning potential-you can earn an hourly wage plus bonus based on performance.
Essential Job Duties
• Make outbound calls to potential customers to verify and document required information to finalize applications for underwriting assessment.
• Use the Quality Assurance database and conduct appropriate assessments on what additional customer information or verification is needed.
• Clearly explain the application process to potential customers.
• Accurately complete additional paperwork as needed.
• Maintain appropriate levels of communication with management regarding actions taken within the Quality Assurance database.
• Transfer calls to appropriate department as needed.
• Successfully meet the minimum expectation for departmental key performance indicators (K.P.I.s)
Qualifications
• Must be outgoing and hardworking
• Must have a desire to learn and grow within the company
• Must be a self-starter
• Detail-oriented
• Friendly, efficient, and a good listener
• Minimum typing requirement of 30 wpm
• Proficient use of the computer, keyboard functions, and Microsoft Office
• Knowledge of medical terminology and spelling is a plus
Skills
• Ability to work independently.
• Ability to multi-task.
• Ability to work under pressure.
• Excellent oral and written communication skills.
• Excellent organization and time management skills.
• Superior customer service skills.
We are an Equal Opportunity Employer.
mai3ur2gnclx
132127728